I made something for you! –> Click here to download the free Beginner's Guide to Grammar.
Let's diagram sentences together!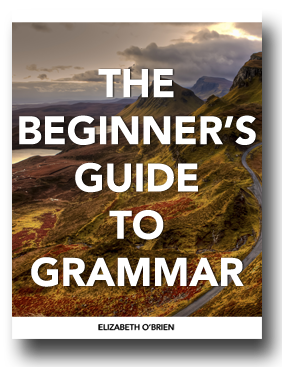 Our free guide gives you a fun way to teach and learn the basics.
Home

Diagramming Together
When you diagram a sentence, you can see how the parts of the sentence are grammatically related. It's also really addictive because it's fun. 🙂 In the videos below, I'll walk you through how to diagram some popular sentences. Let's go!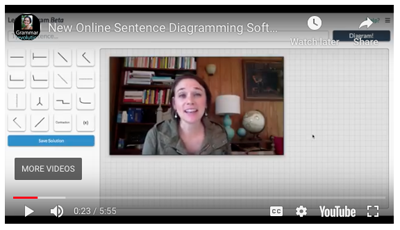 To learn to read is to light a fire; every syllable that is spelled out is a spark.  
Victor Hugo
Go confidently in the direction of your dreams. Live the life you have imagined. 
Henry David Thoreau
A pessimist sees the difficulty in every opportunity; an optimist sees the opportunity in every difficulty.
Winston Churchill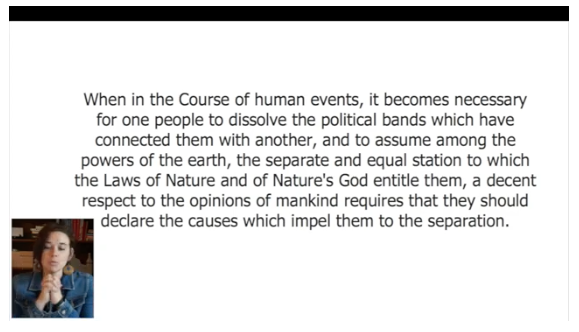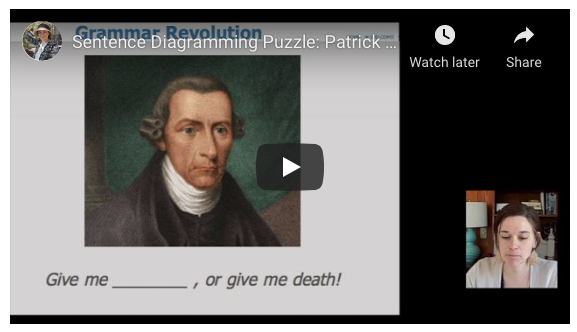 If you want to learn how to diagram in a step-by-step way, feel fee to check out these free lessons on how to diagram a sentence.
You Might Also Enjoy These Lessons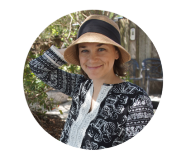 Hello! I'm Elizabeth, and my goal is to get you jazzed about grammar. Click here to see how I can help you.
If you want to teach or learn
grammar the easy way, follow our step-by-step program which clearly
lays everything out and allows you to move at your own pace. The
Get Smart Grammar Program is presented in a logical sequence, so it's not an
overwhelming mishmash of information. Just watch the videos and complete your assignments. Before you know it, you'll be a grammar and sentence diagramming pro!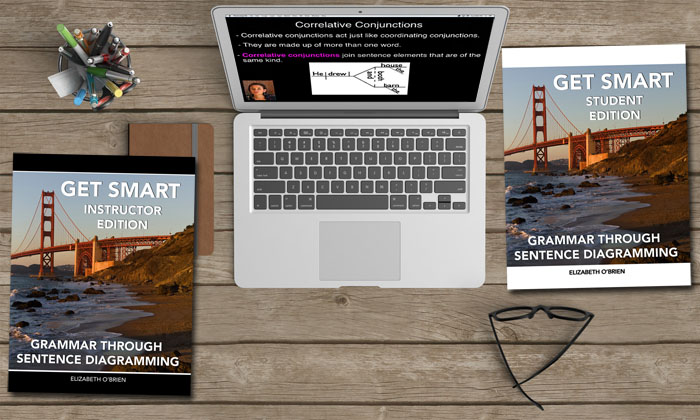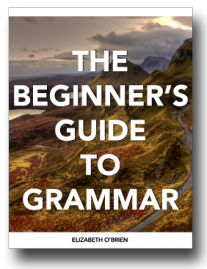 Our Free Guide Gives You A Fun Way
To Teach And Learn The Basics v

Elizabeth O'Brien is the creator of Grammar Revolution.
Her lessons are guaranteed to give you more confidence in your communication skills and make you smile. 🙂