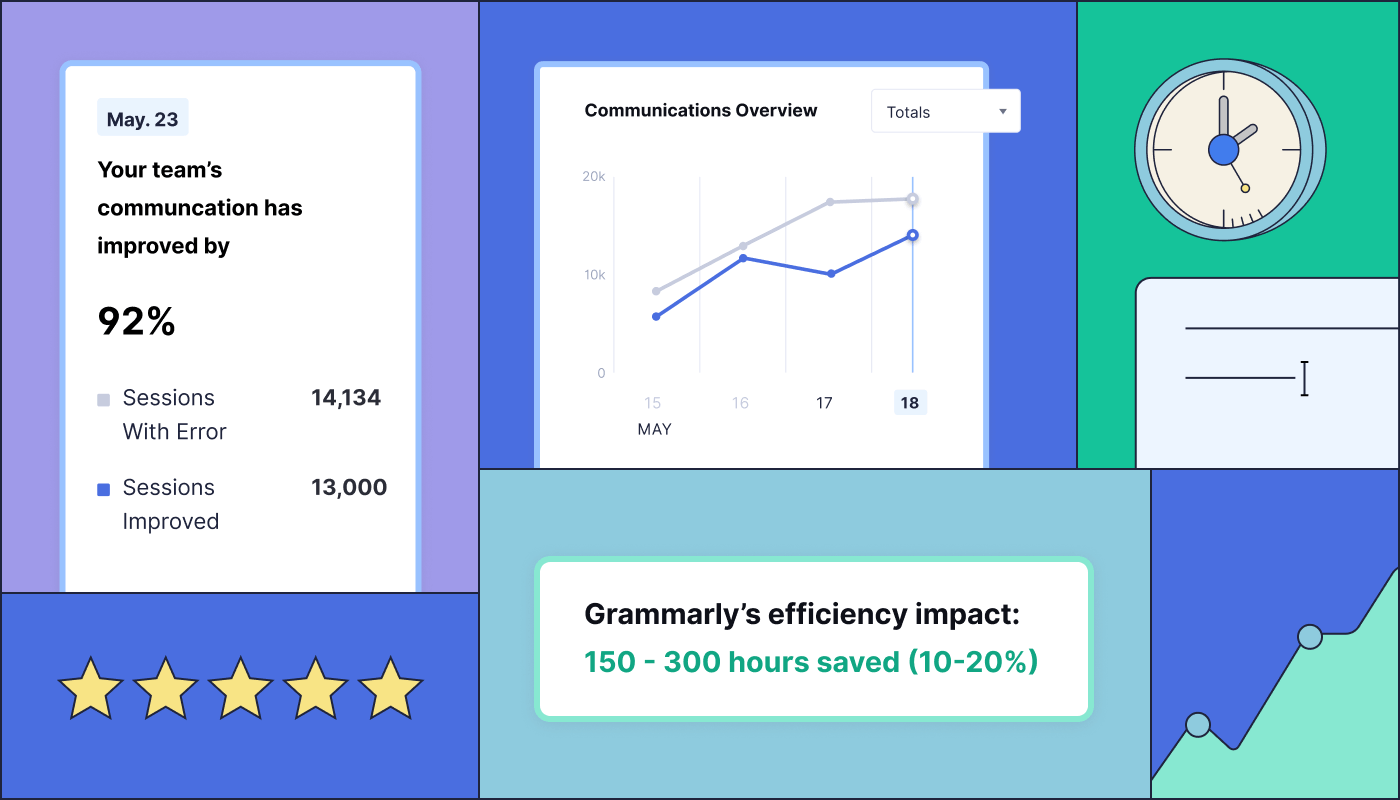 Grammarly Business has new and improved features for enterprise teams.
At Grammarly, we believe that effective business communication is at the core of high-performing teams and propels businesses forward to achieve their goals.
When customer support teams improve their written communication, they reduce customer misunderstandings, complaints, and long response times.
When sales teams feel confident in their writing skills, they accelerate sales motions and spend more time closing deals.
When marketers produce high-quality content that's consistent across channels, they increase brand loyalty, reputation, and equity.
That's why 30,000 teams at leading brands like Cisco, Expedia, and HackerOne are using Grammarly Business to communicate more effectively. With our AI-powered writing assistant, customers increase efficiency by 20% on average and improve customer satisfaction by up to 30%.
Learn how our new features power efficiency, consistency, and business communication improvements 
These new features enable leaders to improve business outcomes and measure the impact of Grammarly Business with greater controls and insights:
Snippets: Preset response templates for quick communication with the ability to insert commonly used messages and content in just a few keystrokes.
Brand tones: First-of-their-kind tone profiles that specify which tones team members should use and which they should avoid.
Multiple style guides: The ability for large teams to create and customize up to 50 different style guides within a single organization.
Analytics: New analytics dashboard metrics that make it easier for leaders to identify communication trends, strengths, and metrics for continuous improvement.
Learn how Grammarly Business helps companies like yours succeed with efficient, consistent communication. Contact us to request a demo or upgrade your team today.