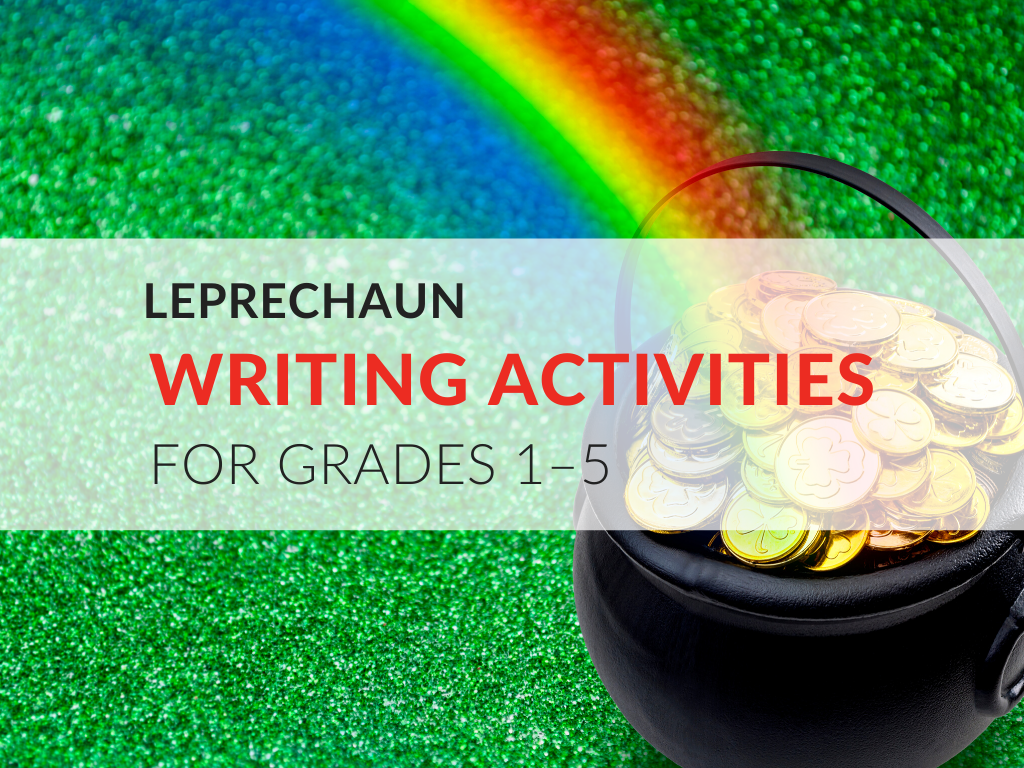 Over the years I have created and acquired many St. Patrick's Day lessons and activities. Today I am sharing some of my favorite leprechaun activities that my students' use to work on their writing skills. All of these ideas can be modified to use at almost any elementary grade level. These printable leprechaun activities can be adapted for grades 1–5.
Download the Leprechaun Post Newspaper Writing Activity now!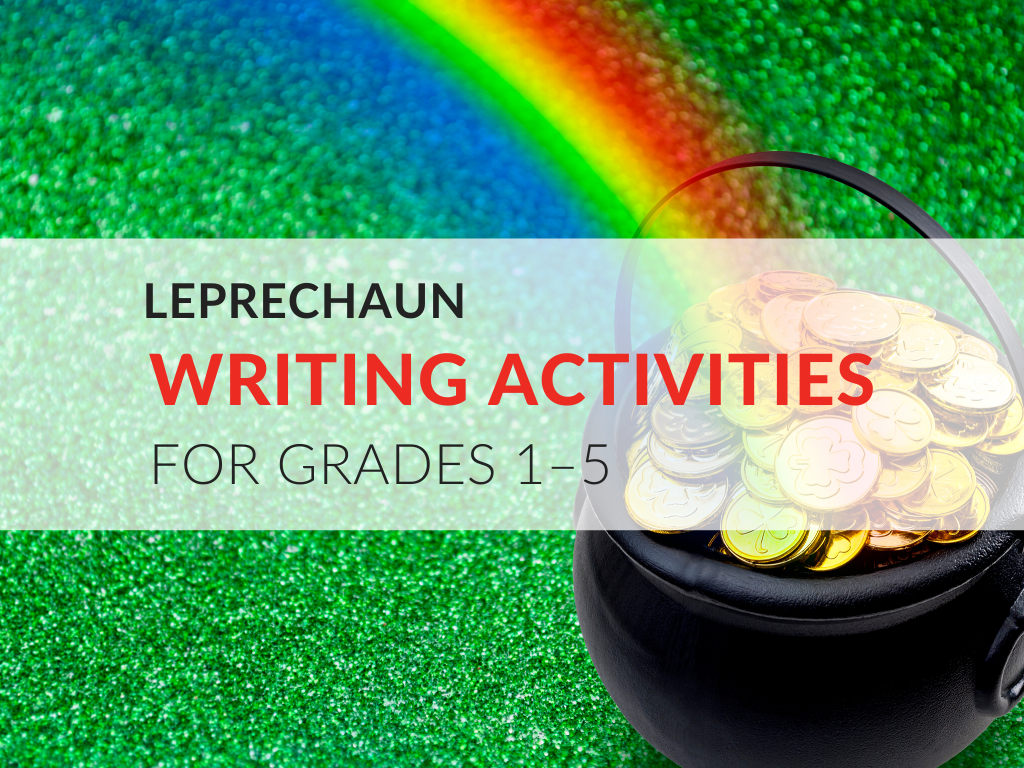 #1 The Leprechaun Post Newspaper Writing Activity
Tell your students they will be creating a newspaper for and about leprechauns. You can make this writing activity as simple or as in-depth as you choose. If you work with students in upper elementary grades, you may want to discuss the different sections of a newspaper (feature articles, real estate section, classified ads, sports, letters to the editor, and so on). You may also want to teach them about the parts of a newspaper (masthead, headline, lead, index, by-line, and so on).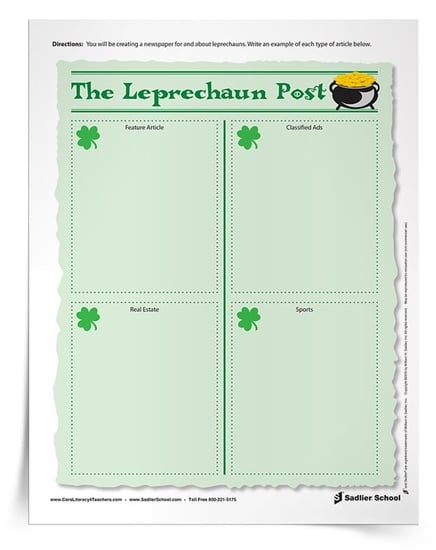 Here are a few sample article introductions I share with my students to get them thinking:
Come see this lovely 3-bedroom cottage available for rent! Located near the Blarney Stone, this rental is ideal for a small leprechaun family as it comes with a miniature swing set in the backyard. Close to a local park and in an excellent school district.

No matter what the grade level you teach, use this template to help guide your students in doing this fun project. Download The Leprechaun Post Writing Activity now.
#2 I Caught a Leprechaun Writing Activity
Have your students write a story about catching a leprechaun. Tell your students to make sure that their story has a clear problem and solution. Encourage them to use lots of descriptive words about what the leprechaun does and says. Also, encourage your students to begin with an interesting lead and a conclusion that leaves the reader wanting more.
#3 How to Catch A Leprechaun Informational Writing
With this informational writing activity students will use their knowledge of leprechauns to write steps for catching a leprechaun. This leprechaun writing activity encourages students to concentrate on sequence of events.
Download the How to Catch A Leprechaun worksheet now!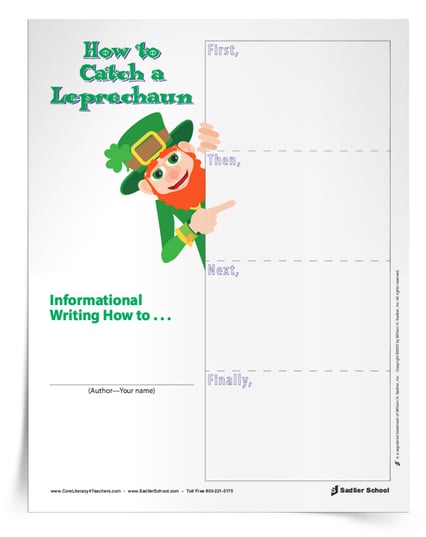 #4 Keeping My Gold Safe Point of View Writing Activity
Explain to your students that they will be writing a story told from a leprechaun's point of view. Have them imagine being a leprechaun that is having trouble keeping their gold safe. Tell them that in this story they should focus on incorporating various literary devices such as similes, metaphors, descriptive language, and/or humor to keep the reader engaged. Have students paste their finished story on a "pot of gold" that they cut out from cardstock paper.
#5 Describing a Leprechaun Writing Activity
The Describing a Leprechaun Activity is a fun descriptive writing exercise. With this leprechaun activity students will read a paragraph about leprechaun fairies and highlight words, phrases, and details they find interesting. Then using what they learned about leprechauns, students will describe aspects of a leprechaun using adjectives and descriptive writing.
Download the Describing a Leprechaun Activity worksheets for your classroom.