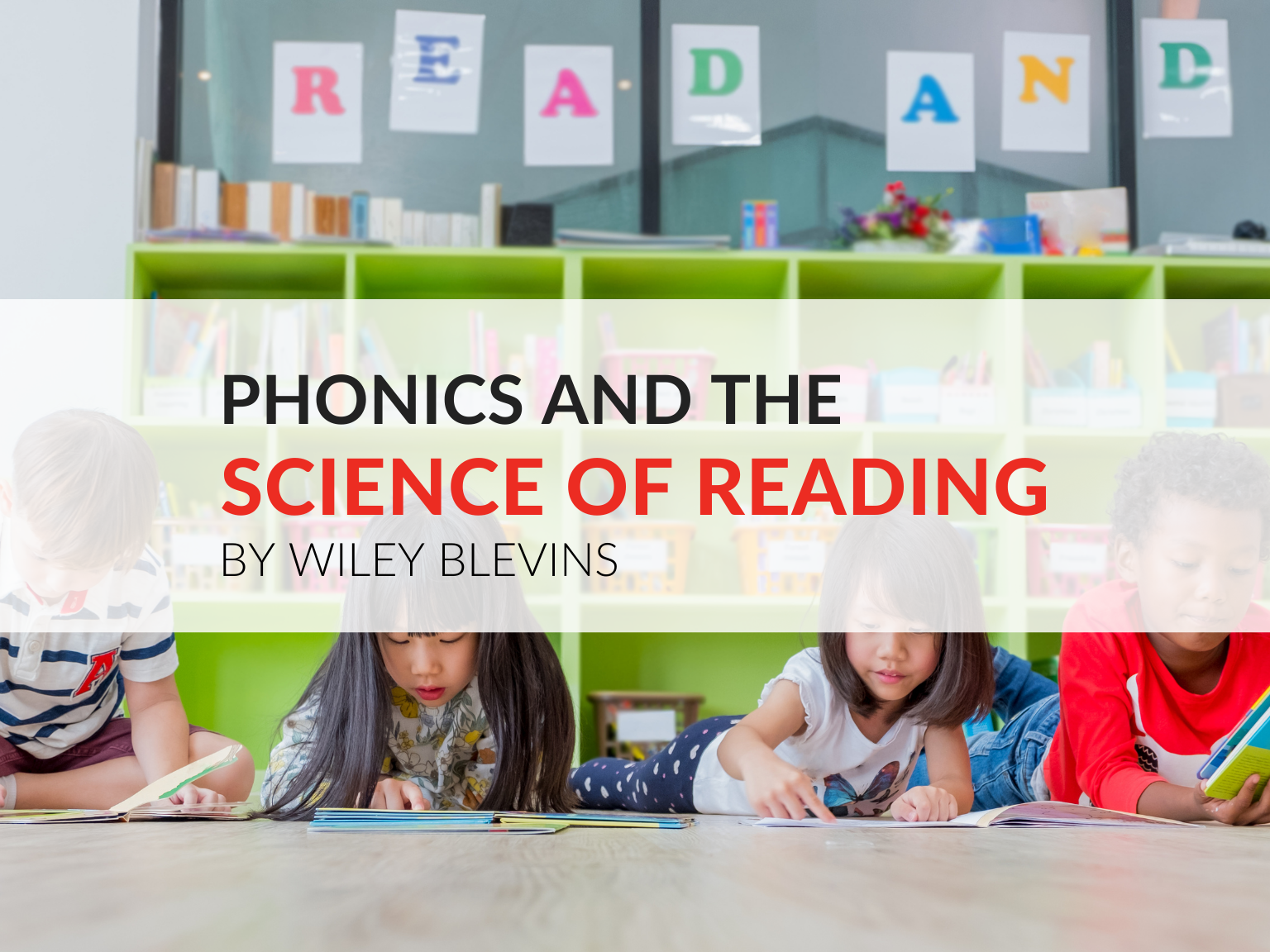 Established Models of Reading
Two older established models of reading have emerged during this national examination of our early reading curriculum: the Simple View of Reading and Scarborough's Reading Rope. The Simple View of Reading (Gough and Tunmer, 1986) states that reading comprehension is a product of decoding (e.g., phonics) and language comprehension (e.g., vocabulary and content knowledge).
Scarborough's Reading Rope (2001) fine-tuned this model to specify aspects of each area of reading instruction and how they intersect. As a student's decoding skills become more automatic and they become more strategic in using their growing language comprehension skills, these skills intertwine. The result: students develop into skilled, fluent readers.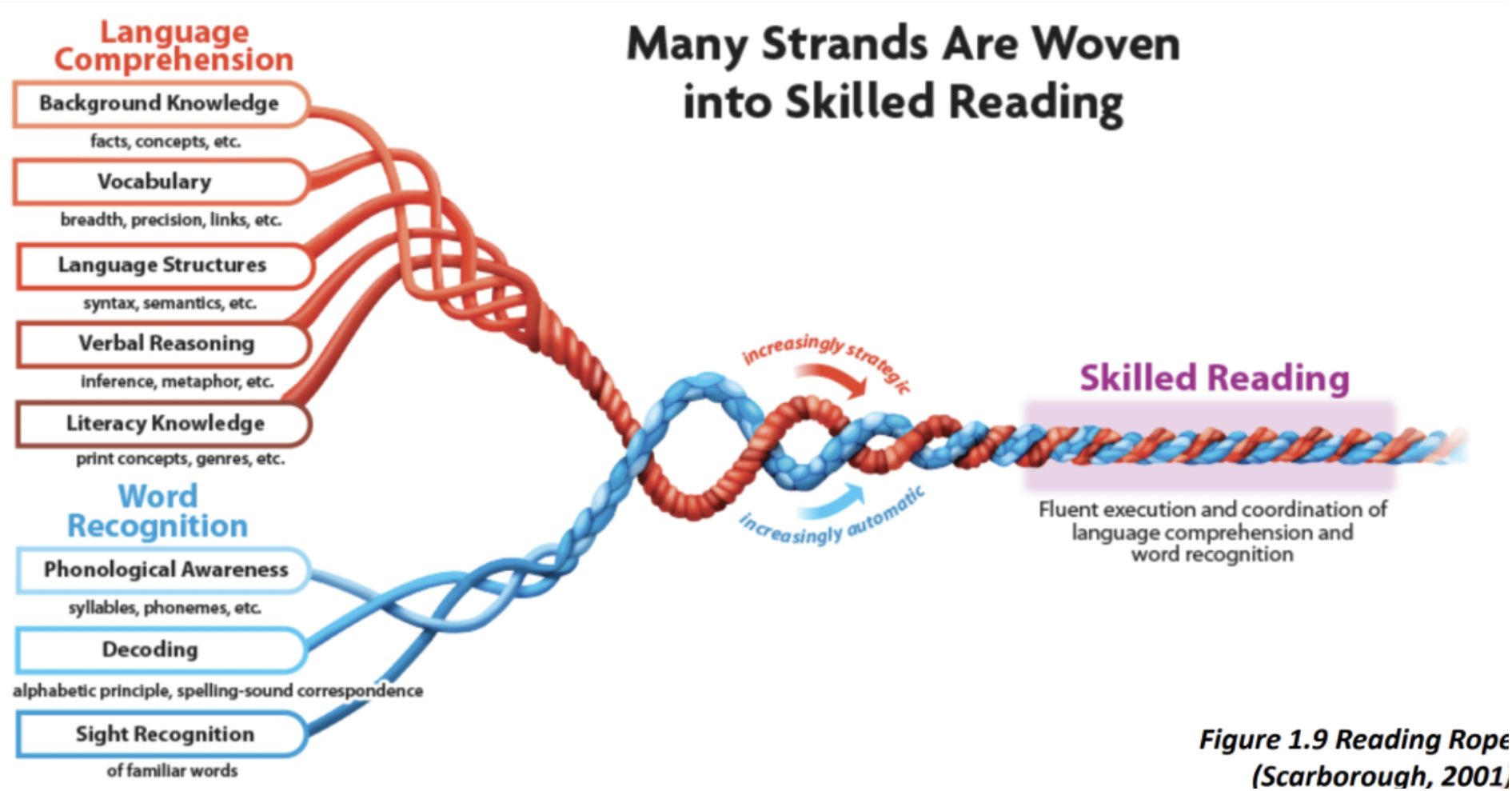 In these models, the decoding piece includes foundational skills like phonological awareness, phonemic awareness, concepts of print, and phonics. So how do we align our phonics instruction to the Science of Reading? There are four important guideposts to consider.
How to Align Phonics Instruction to the Science of Reading
Guidepost 1: Scope and Sequence
In order to effectively teach phonics, we need a clearly defined scope and sequence. This is a scope and sequence that goes from easier to more complex skills. Confusing letters and sounds are separated, and so on. This scope and sequence provides the spine on which all of the instruction rests. It is a roadmap for teachers. What to teach. When to teach. And how much focus to give each of these skills.
But having a scope and sequence isn't enough. A scope and sequence must be more than a list of skills that you march through in an exposure-focused way. In order for a scope and sequence to be impactful, it must also have a built-in review and repetition cycle. Once we introduce a new skill, for most of our students, it takes a significant amount of time to get to mastery. Students have to get to mastery so that they can transfer those skills to all reading and writing situations. So, after a skill is introduced, it should be reviewed, applied, and assessed for at least the next 4–6 weeks.
Guidepost 2: Systematic and Explicit Instruction
Phonics instruction needs to be systematic and explicit. Systematic is related to having a scope and sequence and teaching those skills as a system. But teaching phonics as a system means that we go beyond skill-and-drill practice. We must also have robust conversations with our students about how that system works. So great phonics instruction is active, engaging, and thought provoking, whereby children are observing and talking about how words work. Activities such as word building and word sorts (with follow-up question prompts like "what did you learn about these spelling patterns?") aid in these conversations.